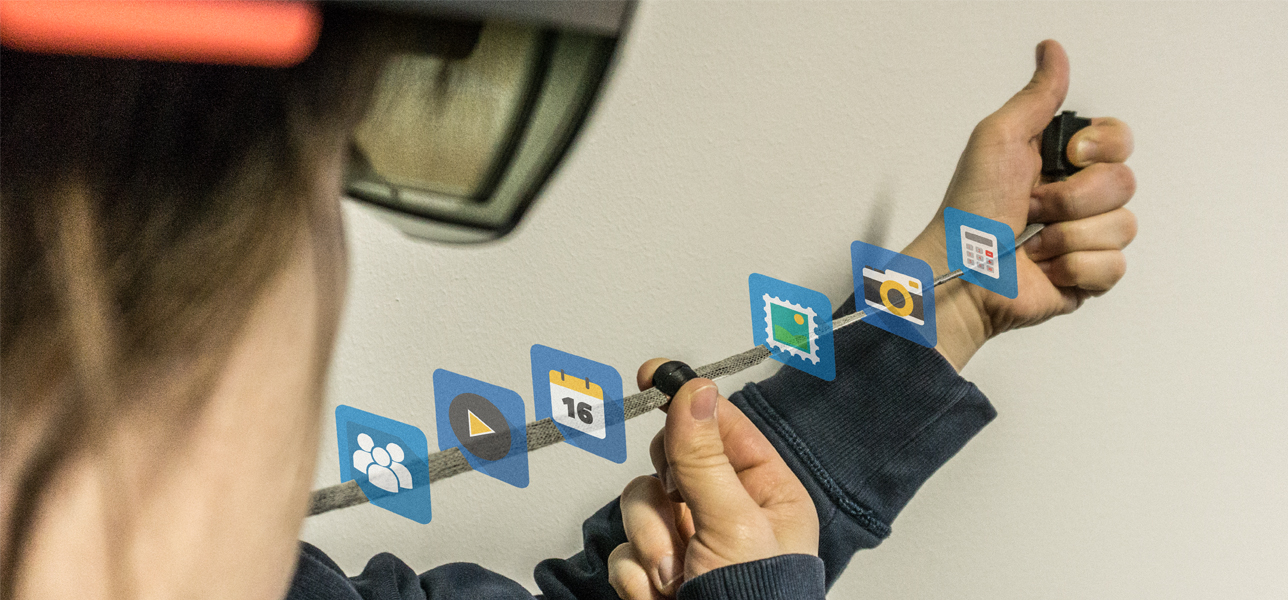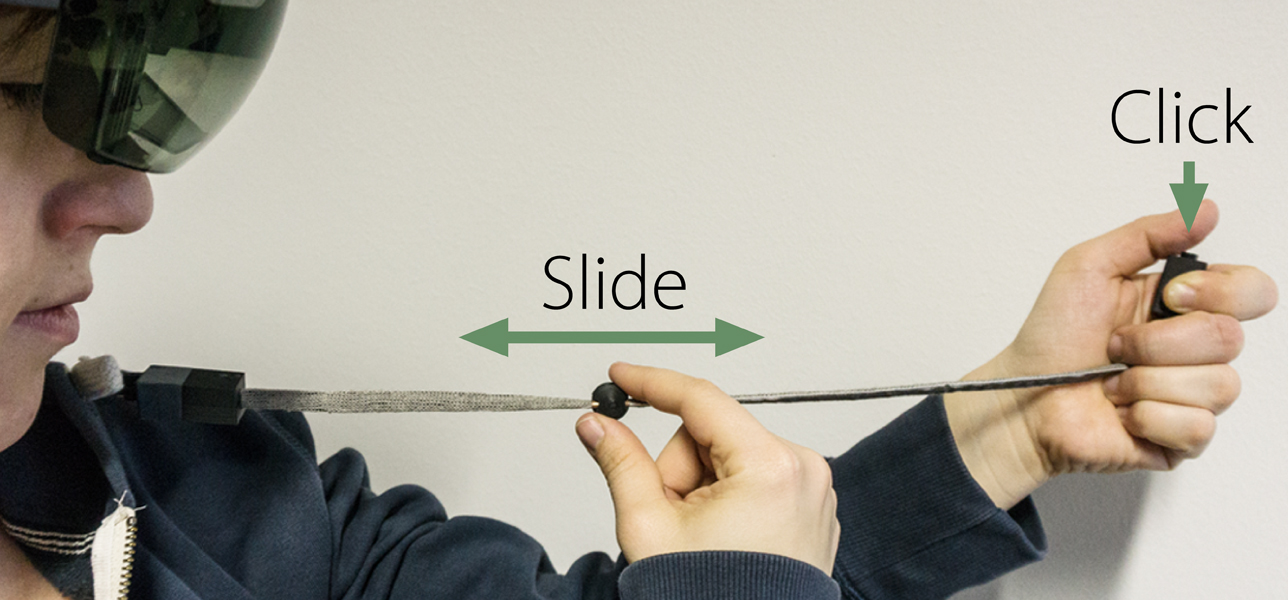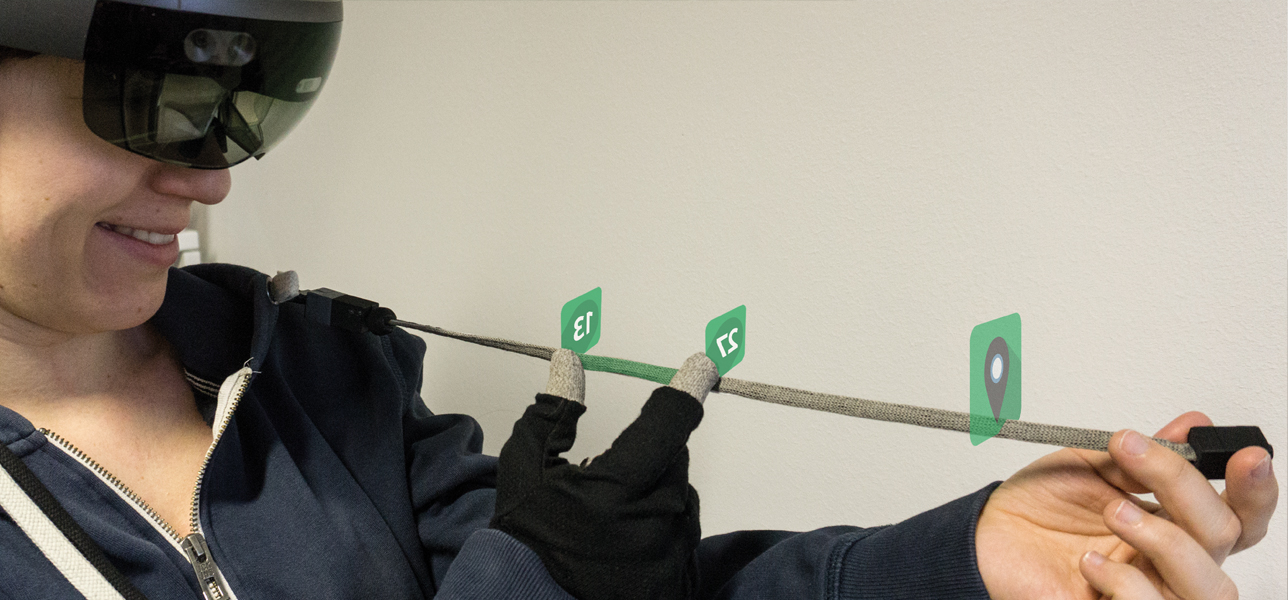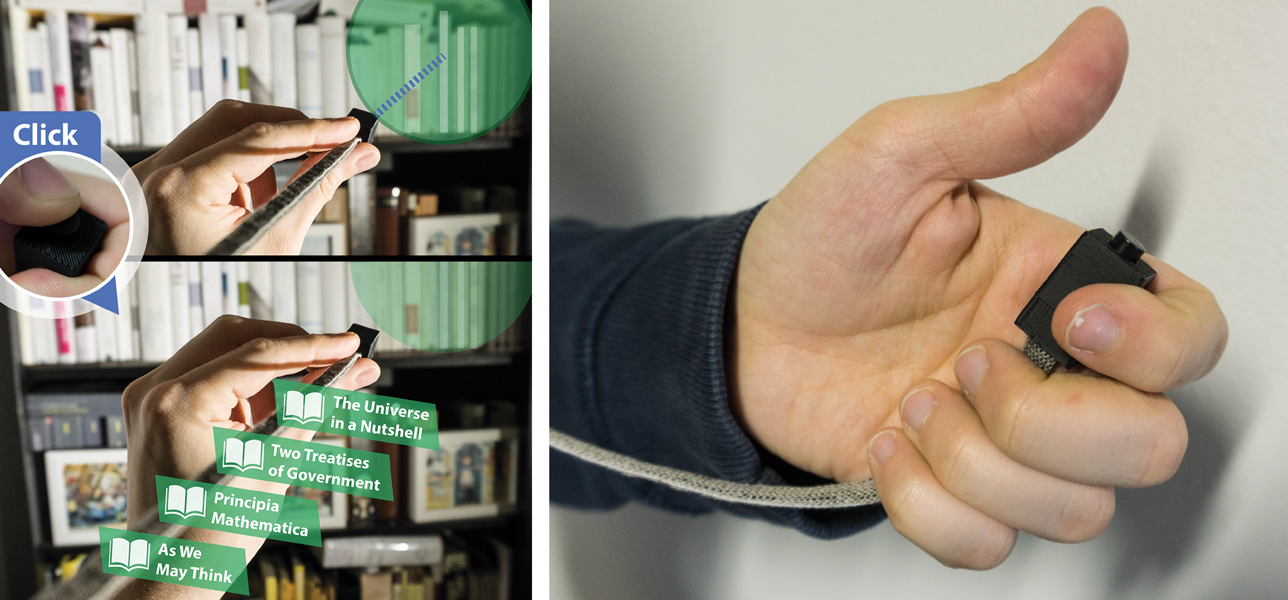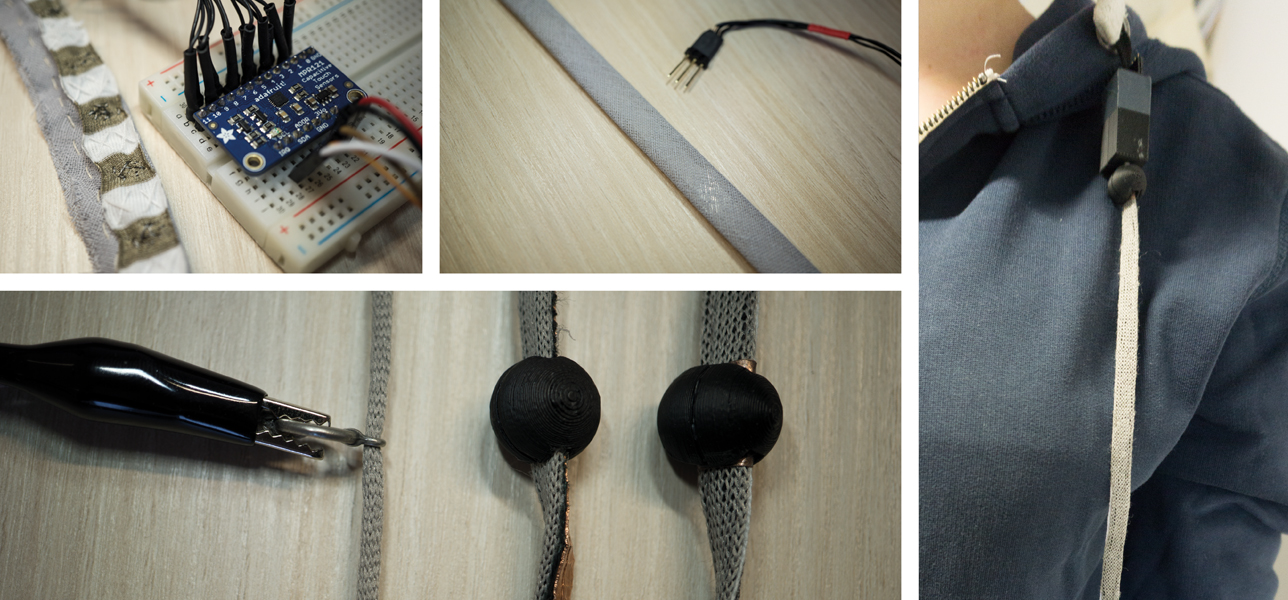 Abstract
Research on wearable controllers has shown that body-worn cords have many interesting physical affordances that make them powerful as a novel input device to control mobile applications in an unobtrusive manner. With this work, we want to extend the interaction and application repertoire of body-worn cords by contributing the concept of visually augmented interactive cords using state-of-the-art augmented reality (AR) glasses. This novel combination of simultaneous input and output on a cord has the potential to create rich AR user interfaces that seamlessly support direct interaction and reduce cognitive burden by providing visual and tactile feedback. As a main contribution, we present a set of cord-based interaction techniques for browsing menus, selecting items, adjusting continuous values & ranges and solving advanced tasks in AR. In addition, we present our current implementation including different touch-enabled cords, its data transmission and AR visualization.
Related Publications
---
ARCord: Visually Augmented Interactive Cords for Mobile Interaction
In Proceedings of the 2018 CHI Conference Extended Abstracts on Human Factors in Computing Systems. CHI '18, Montreal, QC, Canada. ACM, 2018.
Publisher
Video
Research Website
ARCord:

Visually Augmented Interactive Cords for Mobile Interaction
Category
Mixed Reality
Project date
2018
Project URL
imld.de/arcord/
Collaborators
Prof. Raimund Dachselt
Video
Watch on YouTube
Technologies
and Methods

Unity

HoloLens

Arduino

3D-Printing

Resistive Sensing

C

Rapid Prototyping

e-Textiles

Sewing
Presentation at ACM CHI 2018

in Montreal, Québec, Canada.