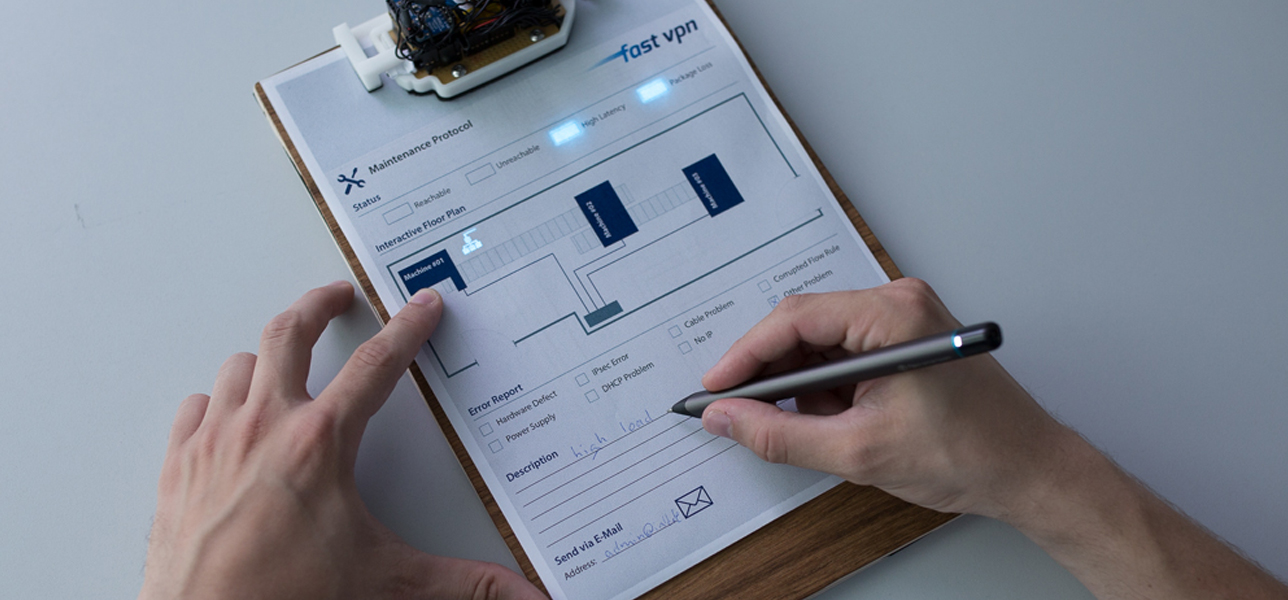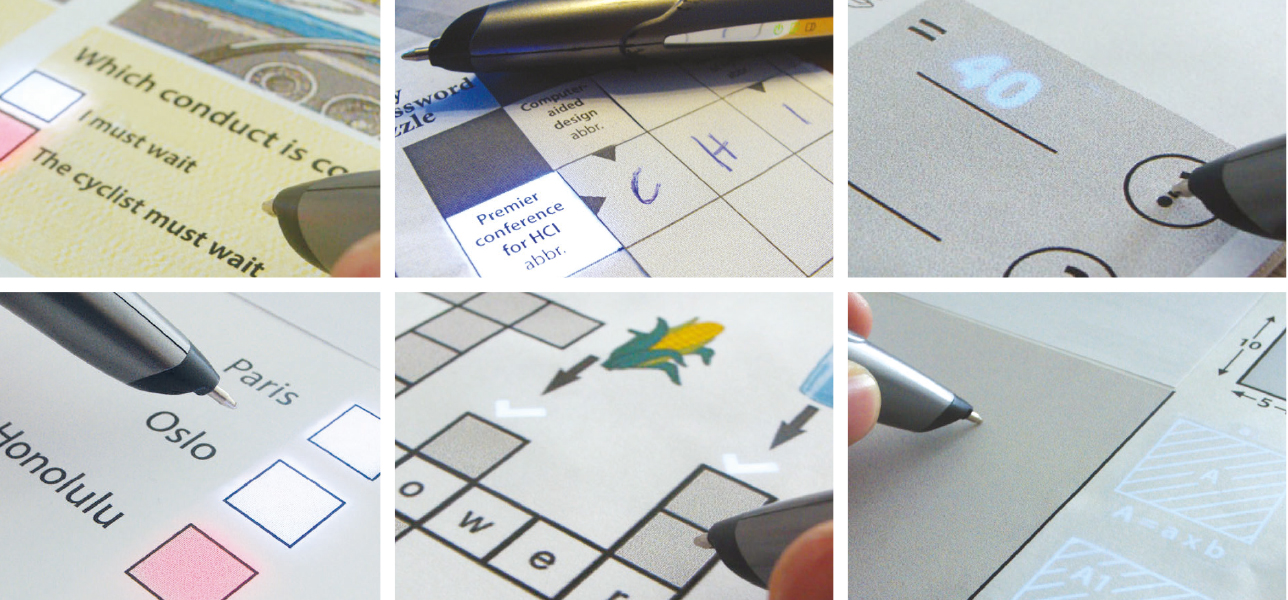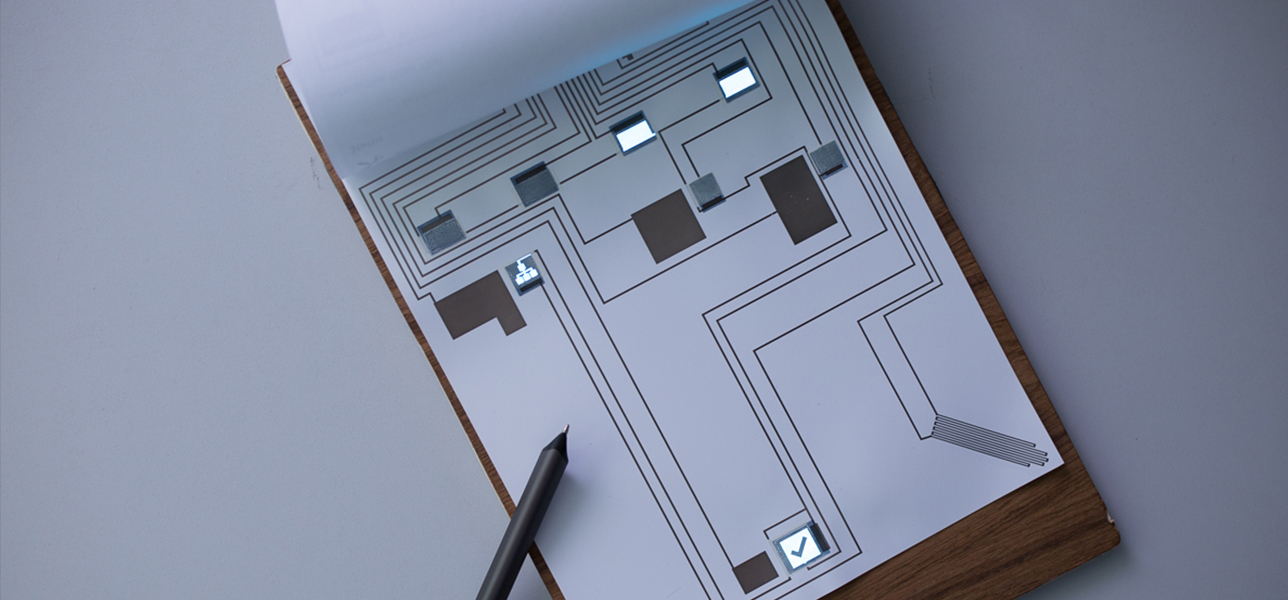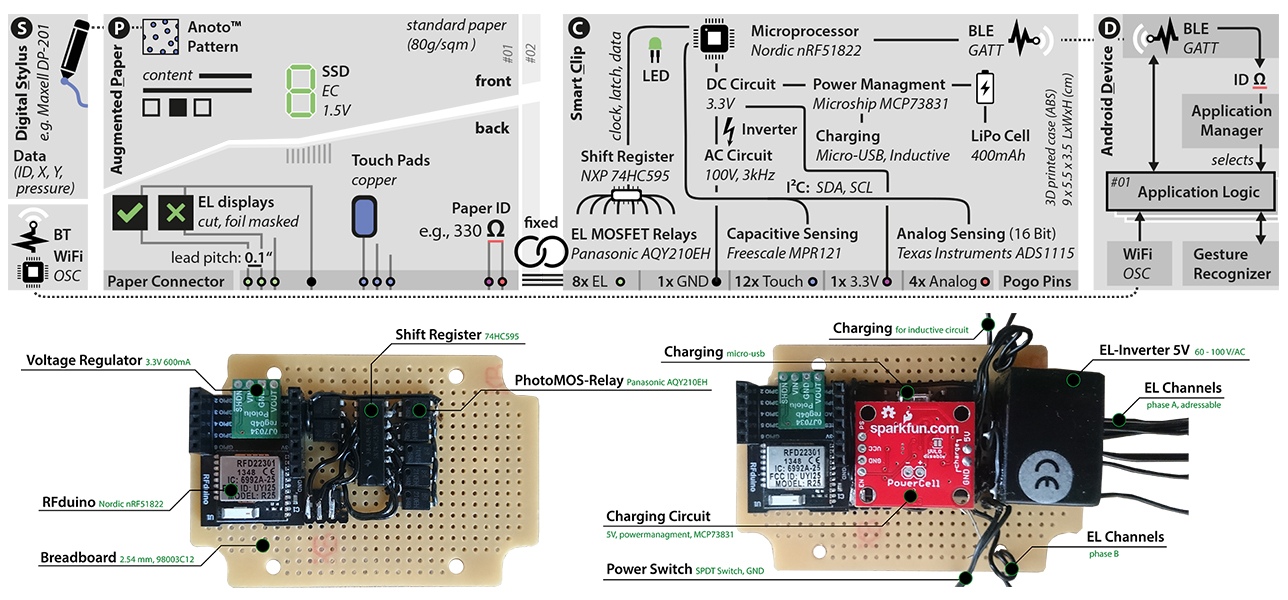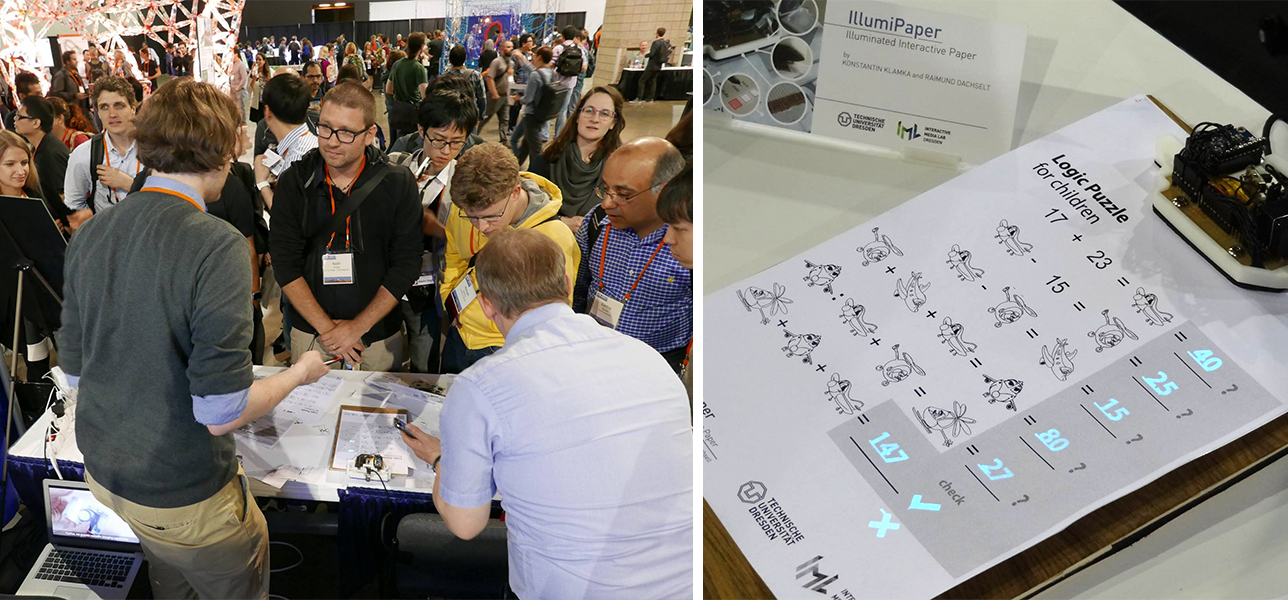 Abstract
Due to their simplicity and flexibility, digital pen-and-paper solutions have a promising potential to become a part of our daily work. Unfortunately, they lack dynamic visual feedback and thereby restrain advanced digital functionalities. In this paper, we investigate new forms of paper-integrated feedback, which build on emerging paper-based electronics and novel thin-film display technologies. Our approach focuses on illuminated elements, which are seamlessly integrated into standard paper. For that, we introduce an extended design space for paper-integrated illuminations. As a major contribution, we present a systematic feedback repertoire for real-world applications including feedback components for innovative paper interaction tasks in five categories. Furthermore, we contribute a fully-functional research platform including a paper-controller, digital pen and illuminated, digitally controlled papers that demonstrate the feasibility of our techniques. Finally, we report on six interviews, where experts rated our approach as intuitive and very usable for various applications, in particular educational ones.
Related Publications
---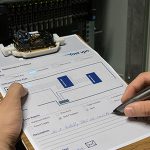 Illuminated Interactive Paper with Multiple Input Modalities for Form Filling Applications
In Proceedings of the 2017 ACM International Conference on Interactive Surfaces and Spaces. ISS '17, Brighton, UK. ACM, 434-437, 2017.
Publisher
Video
Research Website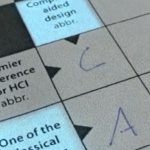 IllumiPaper: Printed Displays for Novel Digital Pen-and-Paper User Interfaces
In Mensch und Computer 2017 - Workshopband. Gesellschaft für Informatik e.V., 625-628, 2017.
Publisher
Research Website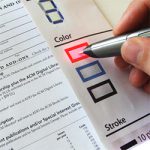 IllumiPaper: Illuminated Interactive Paper
In Proceedings of the SIGCHI Conference on Human Factors in Computing Systems. CHI '17, Denver, CO, USA. ACM, 5605-5618, 2017.
Publisher
Video
Research Website
IllumiPaper:

Illuminated Interactive Paper
Category
Multi-Modal Interaction
Project date
2017
Project URL
imld.de/illumipaper/
Collaborators
Dr. Wolfgang Büschel,
Prof. Raimund Dachselt
Video
Watch on YouTube
Technologies
and Methods

Printed Electronics

Anoto

Arduino

C

Android

Java

Pen

Bluetooth

Rapid Prototyping

EL

CapSense

3D-Printing

Conductive Ink
Presentation at ACM CHI 2017

in Denver, Colorado, USA.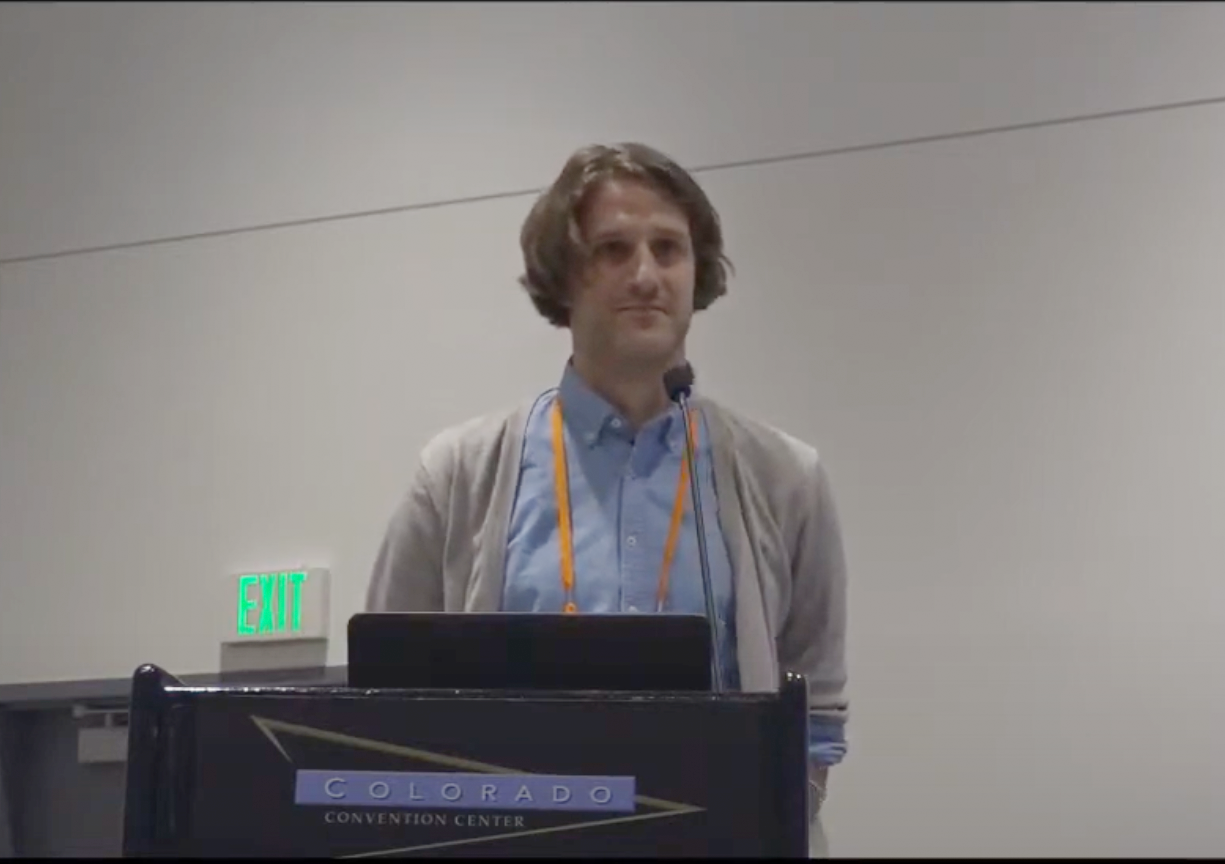 Further presentations
Interactivity at ACM ISS '17
won best demonstration audience award.
Interactivity at ACM CHI '17
Interactivity at GI MuC '17