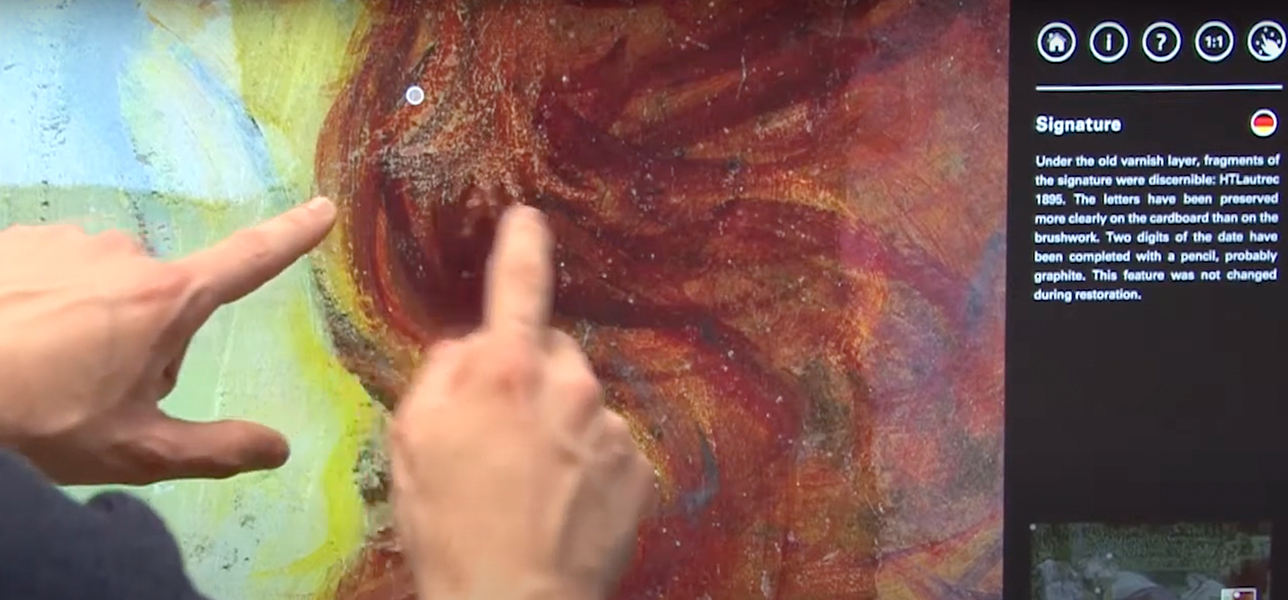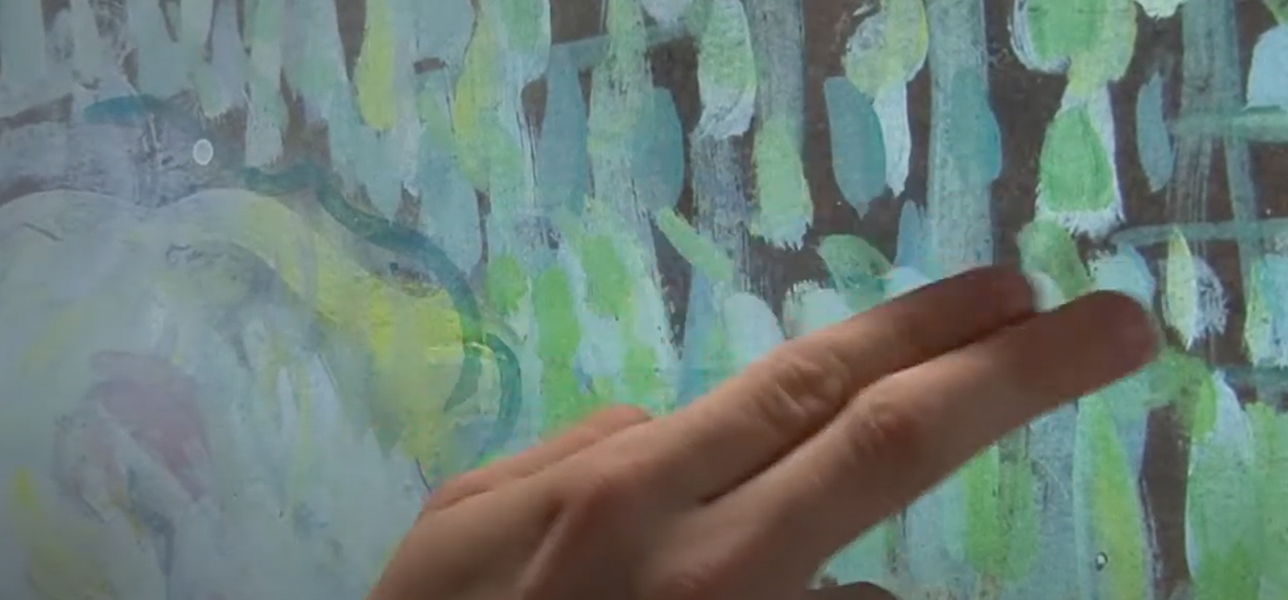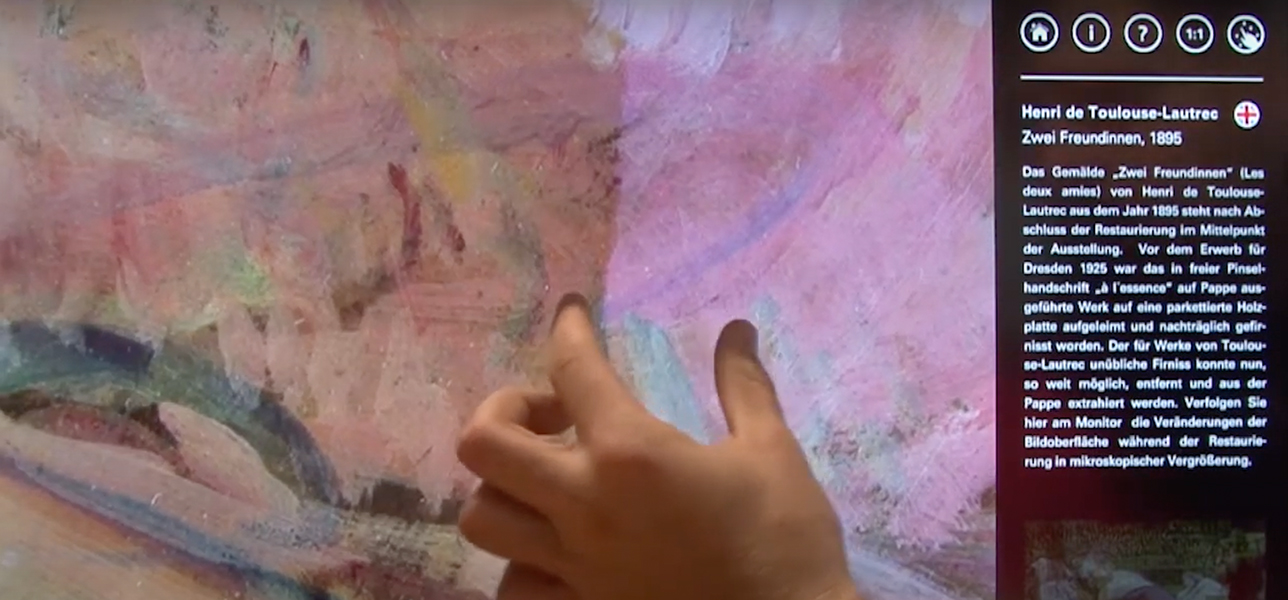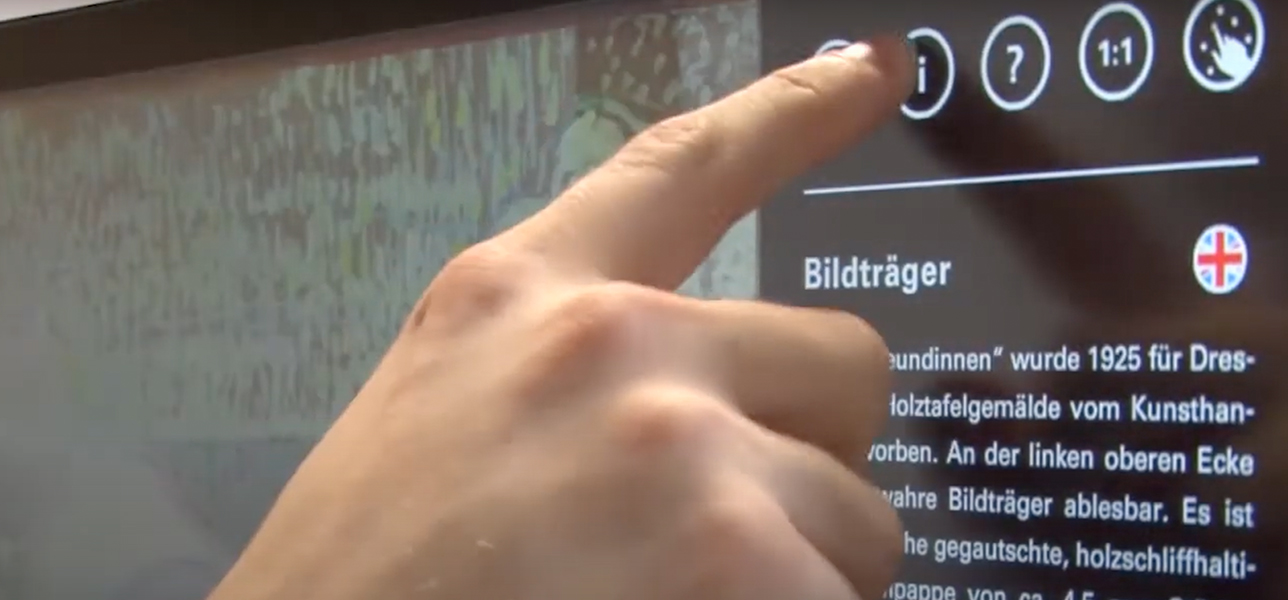 Abstract
For the special exhibition "Peinture à l'essence. Henri de Toulouse-Lautrec im Albertinum", we developed together with the Dresden State Art Collections a gestural multitouch interface to visually explore different states of the restoration process from the painting "Les deux amies". The goal was to allow visitors to visually gain insights into the restoration of paintings and to refer to special details in a playful and interactive way. Therefore, a high-resolution gigapixel viewer was implemented and accompayned with information overlays. In detail, the interface supported multitouch input for an easy panning and zooming, visualized different conservation states and provided additional information layers and point of interests. The interactive media application was shown during the special exhibition in the Albertinum (09.11.13 - 02.02.14).
"Peinture à l'essence"
Henri de Toulouse-Lautrec:

Exploration of the Restoration Process
Category
Interactive Exhibitions
Client
Dresden State Art Collections
(Prof. Marlies Giebe,
Heike Biedermann)
Project date
2013 - 2014
Project URL
albertinum.skd.museum/ausstellungen/toulouse-lautrec/
Collaborators
Marcus Kirsch,
Prof. Rainer Groh
Technologies
and Methods

ActionScript 3

Flash

Flex/Flash Builder

Open Exhibits

Deep Zoom

DZI

UI-Design

Gestures
Presentation at the Albertinum, Dresden State Art Collections

in Dresden, Saxony, Germany.