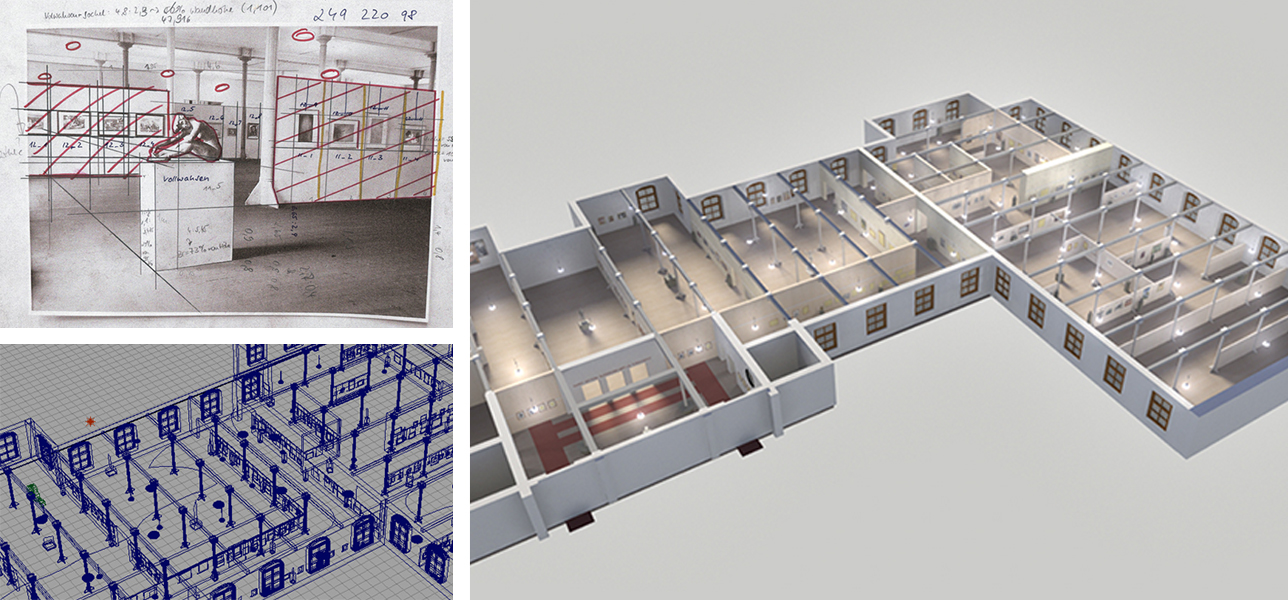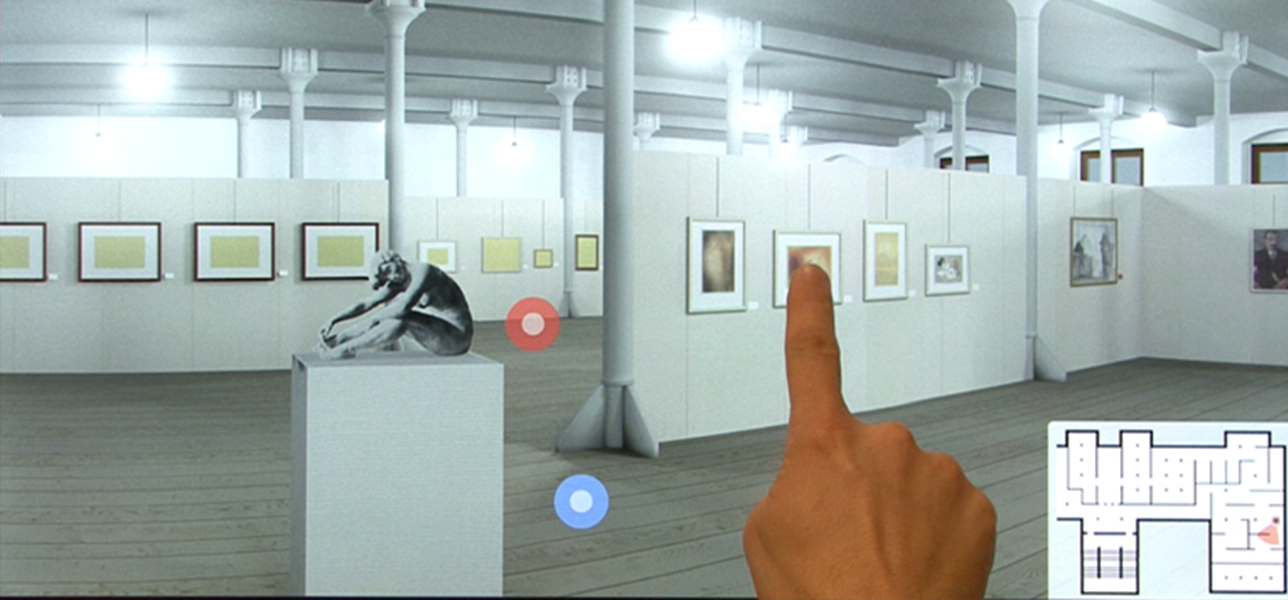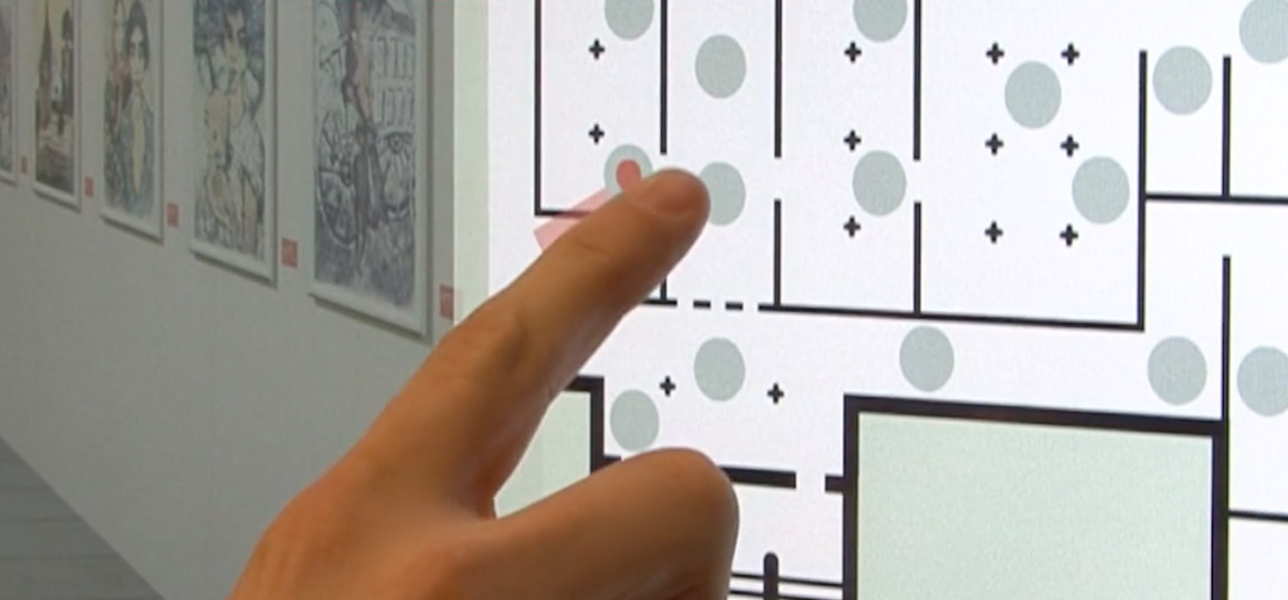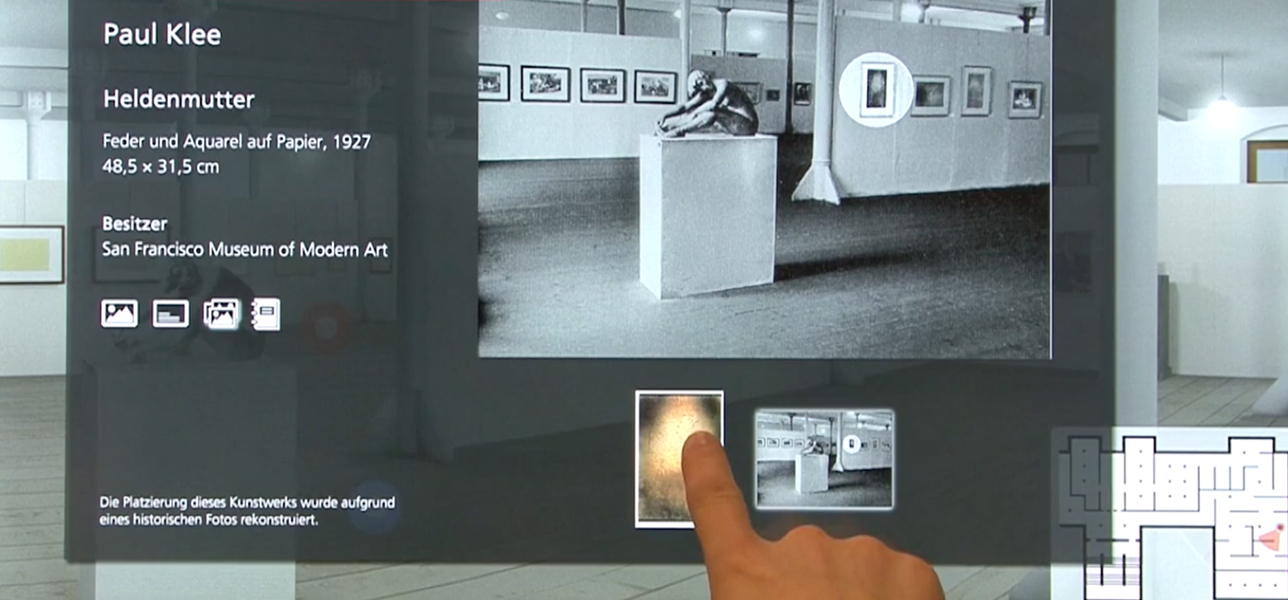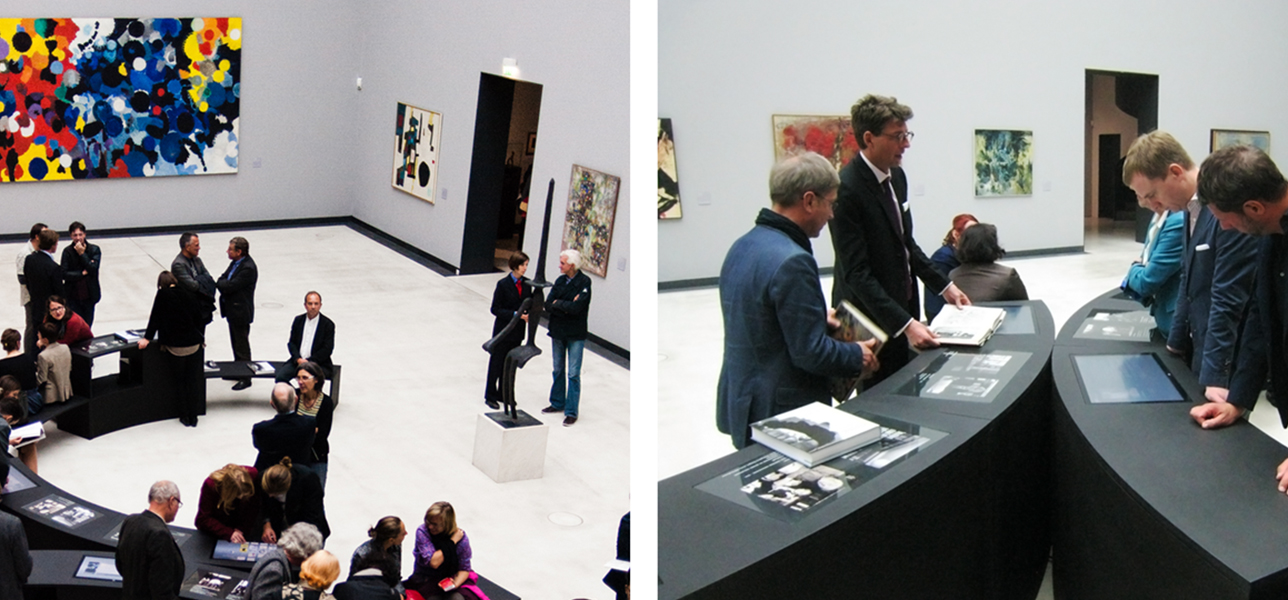 Abstract
Technological developments open up new possibilities for the museum to present information to the public in a contemporary, experience-oriented form and thus actively support the transfer of knowledge. The art-historical need to present comprehensive contexts motivates reflection on suitable forms of presentation. Based on the topic of the very significant, but at the same time little documented First General German Art Exhibition Dresden 1946, this work describes an approach of virtual and interactive reconstruction of real spaces. For this purpose, the entire exhibition situation was compiled in extensive and interdisciplinary collaboration into a digital three-dimensional model, which, in the context of an art exhibition, enabled visitors to experience the space and exhibit situation immersively on multi-touch monitors and invited them to interactive exploration.
Related Publications
---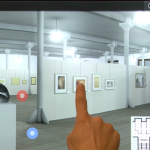 Rekonstruktion der Ersten Allgemeinen Deutschen Kunstausstellung Dresden 1946
In Mensch & Computer 2013 - Workshopband. MuC '13, Bremen, Germany. Oldenbourg Verlag, 519- 522, 2013.
Publisher
Video
Research Website
Will Grohmann

Im Netzwerk der Moderne
Category
Interactive Exhibitions
Client
Dresden State Art Collections
(Dr. Konstanze Rudert)
Project date
2011 - 2013
Project URL
willgrohmann.de
Collaborators
Thomas Schmalenberger,
Berit Lochner,
Florian Schneider
Video
Watch on Vimeo
Technologies
and Methods

ActionScript 3

Flash

Flex/Flash Builder

Open Exhibits

Maya 3D

UI-Design

Illustrator

Multitouch Gestures
Presentation at Mensch & Computer '13

in Bremen, Germany.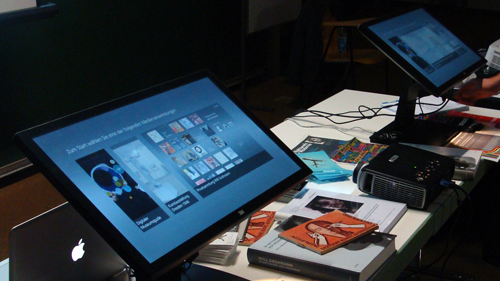 Further presentations
Presentation in the Kunsthalle Jesuitenkirche in Aschaffenburg (2015).
---
Presentation at the exhibition "Will Grohmann - In the Network of Modernism" in the Kunsthalle im Lipsiusbau (2012 - 2013)
---
Interactivity at Output.DD '11